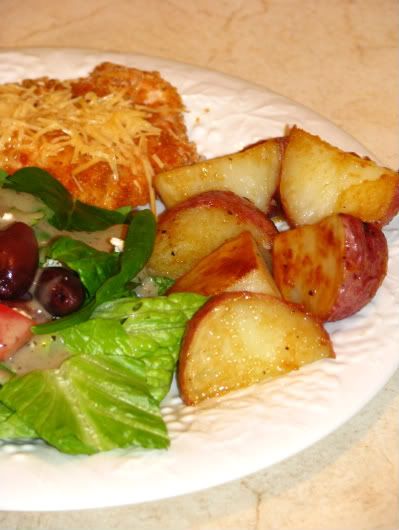 this was a delicious side for our dinner last night. i found the recipe on
sweet basil
.
ingredients:
1 Pound Red potatoes
2-3 Tb Melted Butter
2 Tb Honey
1 Ts Ground Mustard
1/2 Ts Salt
1/4 Ts Pepper
directions:
Heat oven to 375 and spray a cookie sheet. Cut potatoes in half or quarters depending on the size and line on the baking sheet. Mix the butter, honey, mustard, salt and pepper and drizzle over the potatoes. Bake for 30-40 min until tender
we served it with
parmesan chicken
and greek salad.